Today, due to the war, the tender generation of Ukrainians is deprived of most aspects of ordinary life. Many are forced to leave their homes, cannot attend their school or kindergarten, or even communicate with their friends. Other components of a happy childhood are also missing: creative circles, holidays and developmental activities. In order to support and unite small Ukrainians around the world and hone their energy in a creative direction, we launched the Noosphere Birthday Cards initiative.
Noosphere Birthday Cards is a virtual postcrossing for children both in Ukraine and abroad.
Under the terms, participants created their own space drawings and sent them to us online.
Now, each drawing will be a virtual birthday greeting card for another initiative participant. Every little Noosphere Birthday Cards artist will receive such a greeting card in their email inbox on their most special day — their birthday. Children from different parts of the world have the opportunity to support each other and share a part of their warmth with others.
In two and a half months — that's how long it took to assemble the program- we received more than 600 space drawings.
As part of the initiative, Noosphere also organized a series of hands-on drawing events both in Ukraine and abroad. About 100 children from various Ukrainian towns took part in these art collectives.
In Ukraine, the events took place in resettlement centers in Dnipro, Zaporizhzhia and Irpen. They were also held in the Netherlands and the Czech Republic in children's institutions which help refugees from Ukraine adapt.
We also received drawings from other countries: children from the United States of America, Great Britain and Cyprus joined the initiative.
Famous Ukrainian children also supported the initiative. Among them is Ameliia Anisovych, a girl who, at the beginning of the war, touched hearts around the world by singing the song "Let it go" from the Disney cartoon "Frozen" in a Kyiv bomb shelter. Immediately, she gained international popularity. Ameliia is now, thankfully, safe. And continues to support her native country. And her little compatriots.
Noosphere Birthday Cards has once again confirmed that space is a favourite theme among children. In space, kids can immerse their imagination, creating and conjuring new planets and universes. And offline events held as part of the initiative are also a great opportunity to draw your emotions while distracting yourself and chatting with new friends.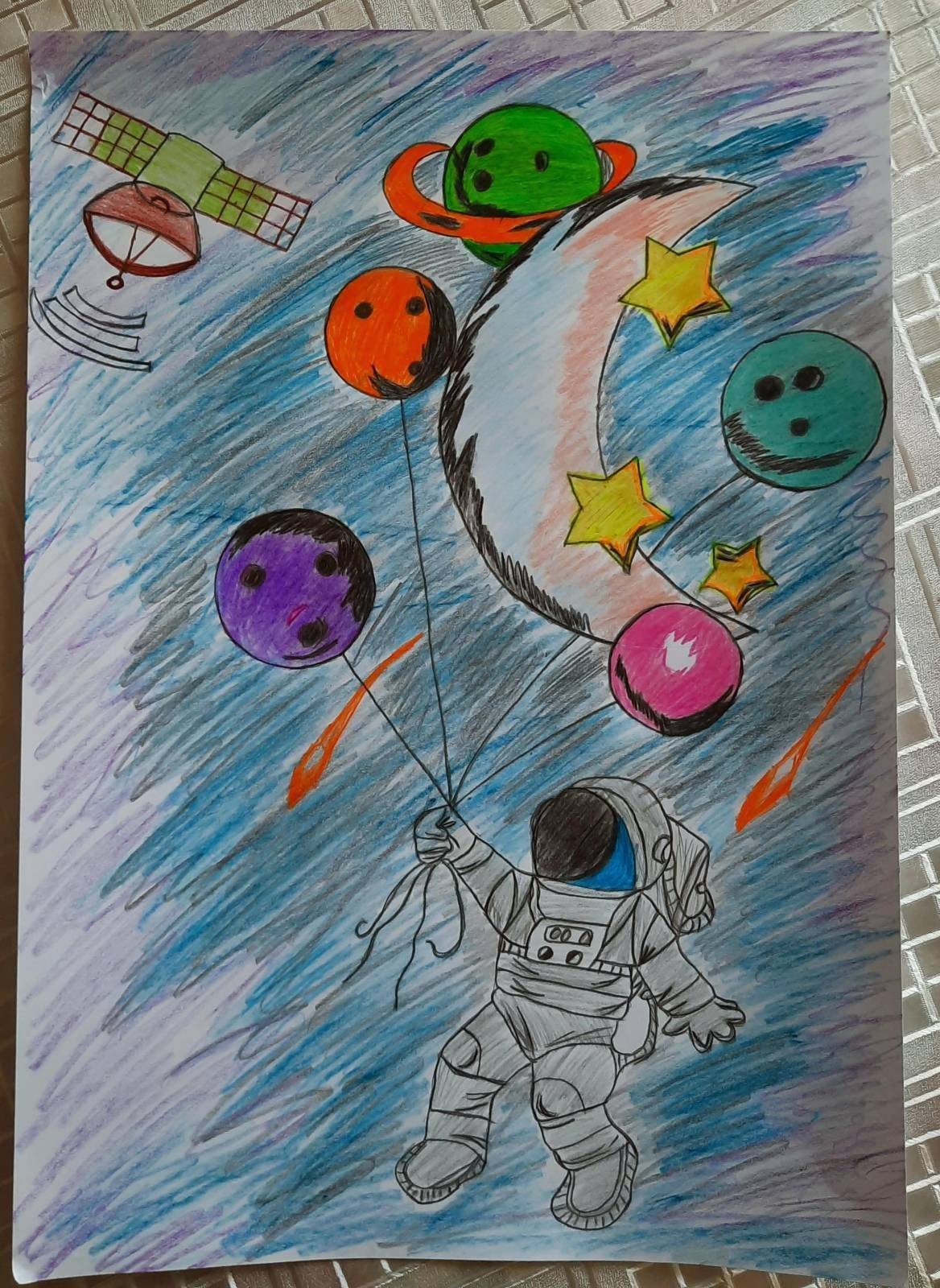 This is not the first space art initiative for children and teenagers from Noosphere. With the support of the founder of the public organization, philanthropist Max Polyakov, we have also annually held the space drawing competition Noosphere Space Art Challenge since 2019. Over the four years of its existence, the space drawing competition has united more than 30,000 fledgling artists from every corner of Ukraine!
"Art therapy, especially in a physical format, is an effective way to support children. We hope that the initiative of e-greeting cards will not only bring warmth to the participants but will also interest young Ukrainians in space and technology. After all, the main goal of Noosphere is to create an ecosystem favourable for the development of science and engineering in Ukraine. Such creative initiatives are the best way to guide the youngest enthusiasts in this direction," comments Olga Zyma, head of social projects of NGO "Association Noosphere".